Explore Couples Therapy Intensives
* Nationally renowned couples therapy intensives with Jim Thomas, LMFT
* Jim's intensives are known nationally.   He receives referrals from all around the U.S. and from Canada.  Renowned therapists from Michele Weiner-Davis to Sue Johnson and Bill Doherty have referred couples in distress to Jim.
An immersive expansive process:
From Jim:  "My singular focus during a couples therapy intensive with you and your partner is to open all avenues for revitalizing the love and care that brought you together.  We dive in and work hard during these 2 and 3 day experiences.  People who have done marriage and couples counseling before often describe this experience as profoundly different in terms such as 'we got to the heart of matter quickly and focused there the whole time together,' 'Jim helped us speak a different language that came from us (rather than therapy jargon),' and 'we had new and meaningful experiences with each other that went beyond our hopes for the immersion.'"
Nationally Renowned Couples Therapy Intensives
This is an opportunity to string together a series of sessions in a quality manner across two or three days without life getting in the way.
These intensives allow couples a dedicated time to engage and work together on their relationship.
Dedicated therapy work, tightly woven, from an E.F.T. Therapist who pulls from a wide range of experience, congruent therapy approaches and experience.
Client feedback indicates that intensives with Jim create  a tightly woven thread of safety which makes it possible to work with all that comes up in the two-day session.  It helps create movement to something more powerful, new and meaningful.  "He stayed fully present with us, attuned to our journey, through all the twists and turns, as we found our way back to each other in a new and surprisingly refreshing way."
Deepen your Bond.
With a 2 Day Intensive
Couples Therapy Intensives:  Jim offers a unique opportunity to come to Denver for 2-Days and work in a concentrated fashion on resetting your relationship, enhancing and deepening your bond.  Couples come from around the U.S. and Canada as well as Colorado.  Note:  This is work with one couple at a time, and not a group format or educational workshop with other couples. 
Who Might Benefit from an Intensive?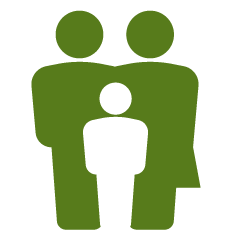 Couples ready to do couples therapy work together in collaboration in these nationally renowned couples therapy intensives with Jim.   Jim Thomas LMFT, is an AAMFT Clinical Fellow and Approved Supervisor, ICEEFT Internationally Certified Trainer, Director Emeritus of Denver Family Institute brings over 30,000 clinical hours of experience to bear.
He has worked in a variety of settings and with a wide array of presenting problems as a therapist, supervisor, and administrator including:
Affair Recovery
Addiction Issues
Trauma
Growing Apart
Ongoing Conflicts
Sexual Issues
Lack of Emotional Intimacy
Lack of Teamwork, Not on the Same Page
Family Issues, Parenting Difficulties
Life Stress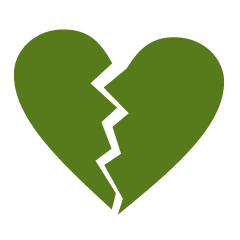 Couples on the brink of divorce who both want to work together in this focused way on the relationship to see if they relationship can be healed and deepened.   Affair recovery, addiction issues, past unresolved conflicts, emotional injuries and life stressors that may be driving a couple apart are frequently addressed in these couples therapy intensives with Jim.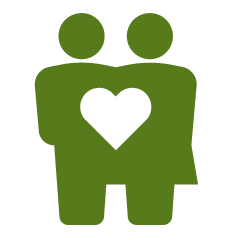 Couples who want to deepen their connection, resolve communication issues, and experience a more fulfilling relationship.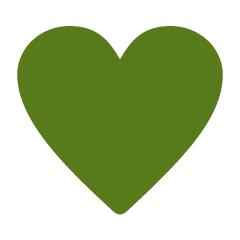 Couples stuck in their regular couples therapy who want this immersive, intensive booster shot.  Build on your previous work, discussion with your current therapist is welcome with your written permission.
Couples where one or both partners are therapists, who want to receive services outside of their own therapy community for anonymity.  For example, a number of E.F.T. Therapists from outside Colorado have participated in couples therapy intensives with Jim.
Learn more about Jim's professional background at his Linked In page
Intensives are Not Appropriate for All Couples.
Consider these conditions before making the commitment.
Jim frequently works with affair recovery, healing from an affair, but when a partner is in an ongoing affair, intensives are contra-indicated.
Couples with active domestic violence, particularly where there are behaviors such as Hitting, Insulting, Threatening Physical Harm and Screaming and other dangerous and/or intimidating behaviors (beyond the angry yelling that many couples experience in their negative cycles or arguments) may not be appropriate for this format.
Couples who for whatever reason cannot be together for sessions over 2 or 3 Days in a productive manner.  Jim is an active, supportive therapist who will help you create safety and useful dialogue in sessions.  However, Intensives are not for venting, complaining, attacking, one-sided conversation for 2 days (as therapy unfortunately is often portrayed in the media).  We dive in and get to work together in a collaborative, meaningful way.
---
Disclaimer: These 2-Day intensives or therapy immersions are offered by Jim Thomas, LMFT, Institute for Change, P.C., in support of couples wanting to do significant work on their relationship. Results cannot be guaranteed. As with other therapy services offered, no warranty or guarantee is made either explicit or implied.  As with any psychotherapy, unpleasant emotions, discomfort, distress and other reactions/responses may occur.

Mandatory Disclosure: These therapy services will be subject to the laws and regulations of the State of Colorado where the therapy occurs and Mr. Thomas is licensed. As such, though you may be visiting from out of State or Country, as an LMFT in Colorado, Mr. Thomas may be required to report evidence or allegations of child abuse or elder abuse to authorities or a government agency where you reside and/or in Colorado depending on circumstances or to take action if a partner is a risk to self or others.